Type B05 Multijet Control Valve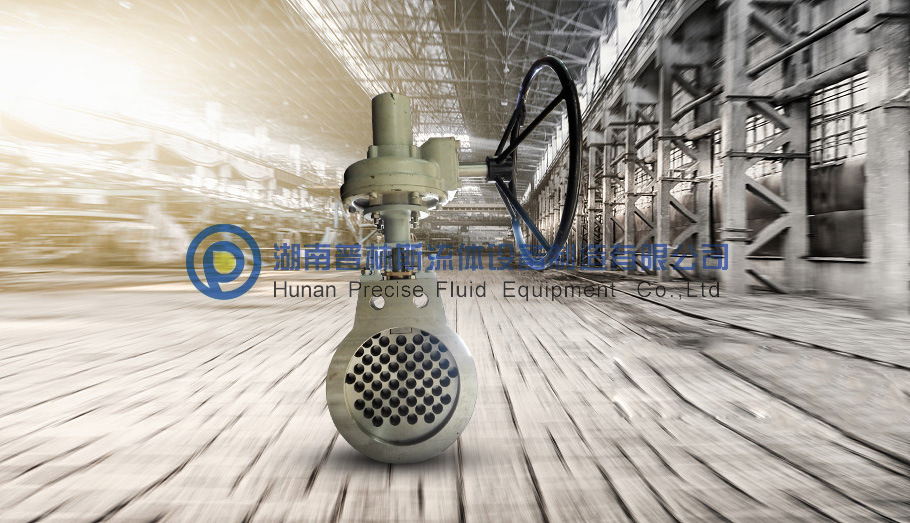 Product Introduction
PRECISE® B50 series multijet Control valve is improved and perfected continuously on the basis of importing and digesting home and abroad advanced multijet valve. It provides a simple solution for pressure of flow control of pipeline.
Type B50 multijet control valve is a manual, hydraulically or electrically operated flow control valve is specially designed for extremely high velocity and high pressure drop applications. Their effectiveness is due to the largenumber of engineered orifices into which the flowing media is divided, creating a specified throttling effect.These jets are evenly distributed over the entire face of the upstream valve plate. The uniform, venturi-jet configuration suppresses unwanted operating hazards such as excessive vibration, cavitation, pressure fluctuations and noise.
Typical Application
Pressure reducing valve--- Precise control andregulation of pipeline pressure
Flow adjusting valve--- Precise control and regulation of pipeline flow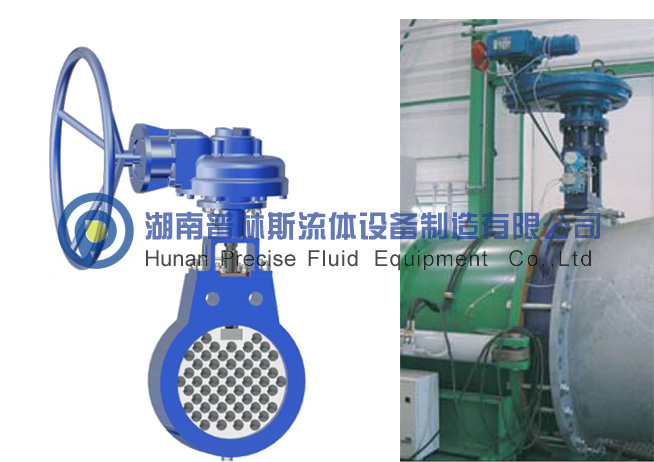 Product Performance
☆ Extremely simple and rational design,Structure length is short
☆ Control on 100% stroke
☆ Excellent coefficient of cavitation
☆ Elimination of flow-induced fluctuations, Low level of vibration and noise
☆ It is truly "tailored" high-end precision valves which is focusing on working condition with professional design and elaborationpiston, driving device, indication rod, seal seat, sealing ring etc.
Typical Structure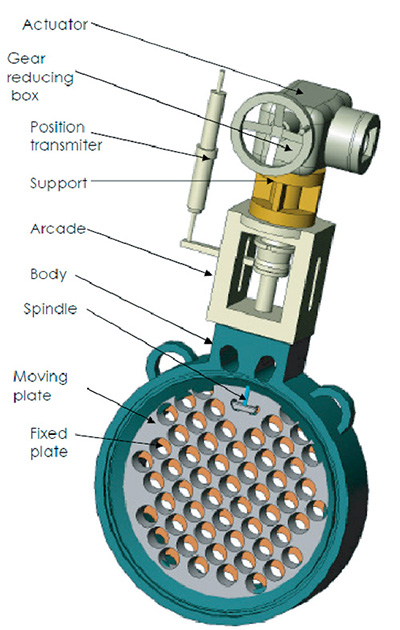 | | | |
| --- | --- | --- |
| Item | Name | Material |
| 1 | Valve body | Carbon steel or cast steel |
| 2 | Moving plate | Stainless steel |
| 3 | Fixed plate | Stainless steel |
| 4 | Valve shaft | Stainless steel |
| 5 | Seal ring | NBR or EPDM |
| 6 | Packing | AV ring |
B50 series type multijet control valve is mainly made up of valve body, moving plate, fixed plate, valve shaft,support, actuator etc.
Principle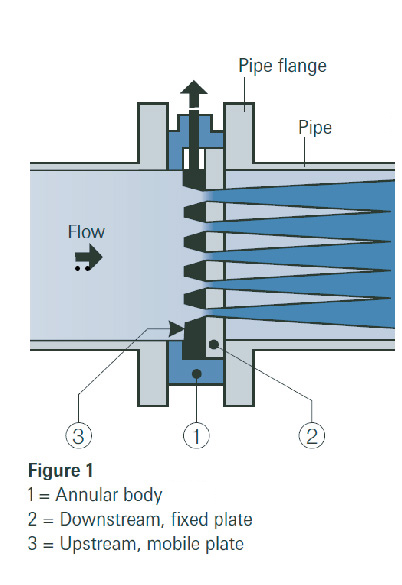 In the fully open position the orifices in the plates are in line. The fully closed position is obtained bydisplacing the mobile plate (3) by one full orifice diameter. Under specified flow conditions, the position is intermediate, with the orifices in the fixed plate partly blocked off by those of the mobile plate.The valve can be operated both manually or by using pneumatic, hydraulic or preferably electric modulating actuators.
Dimensions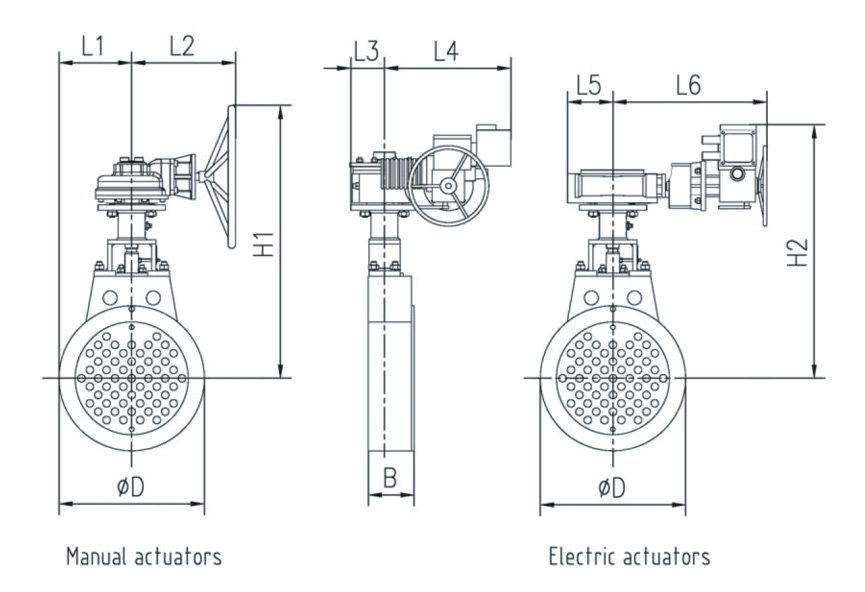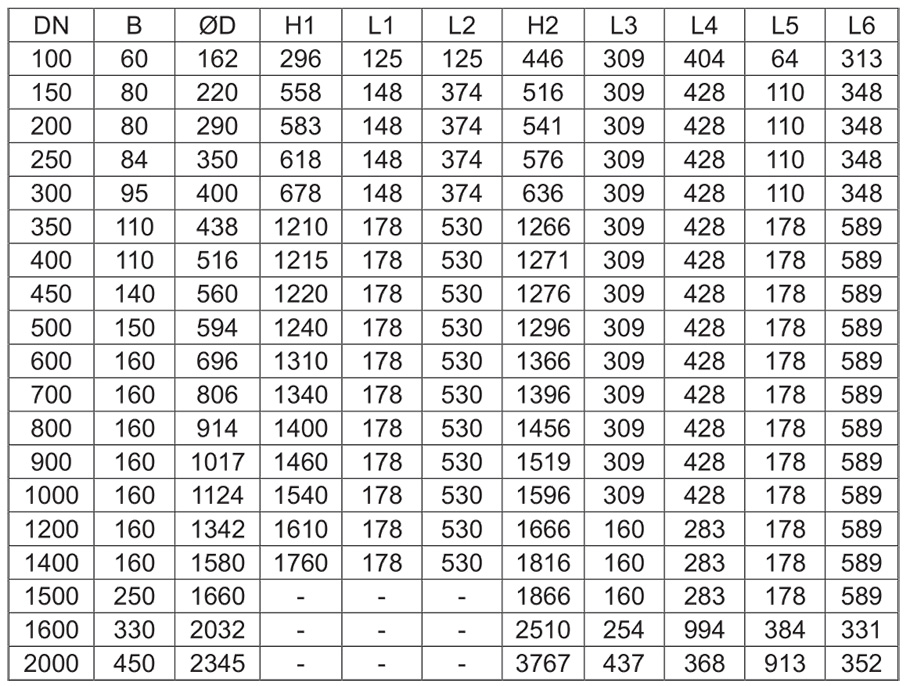 Inquiry